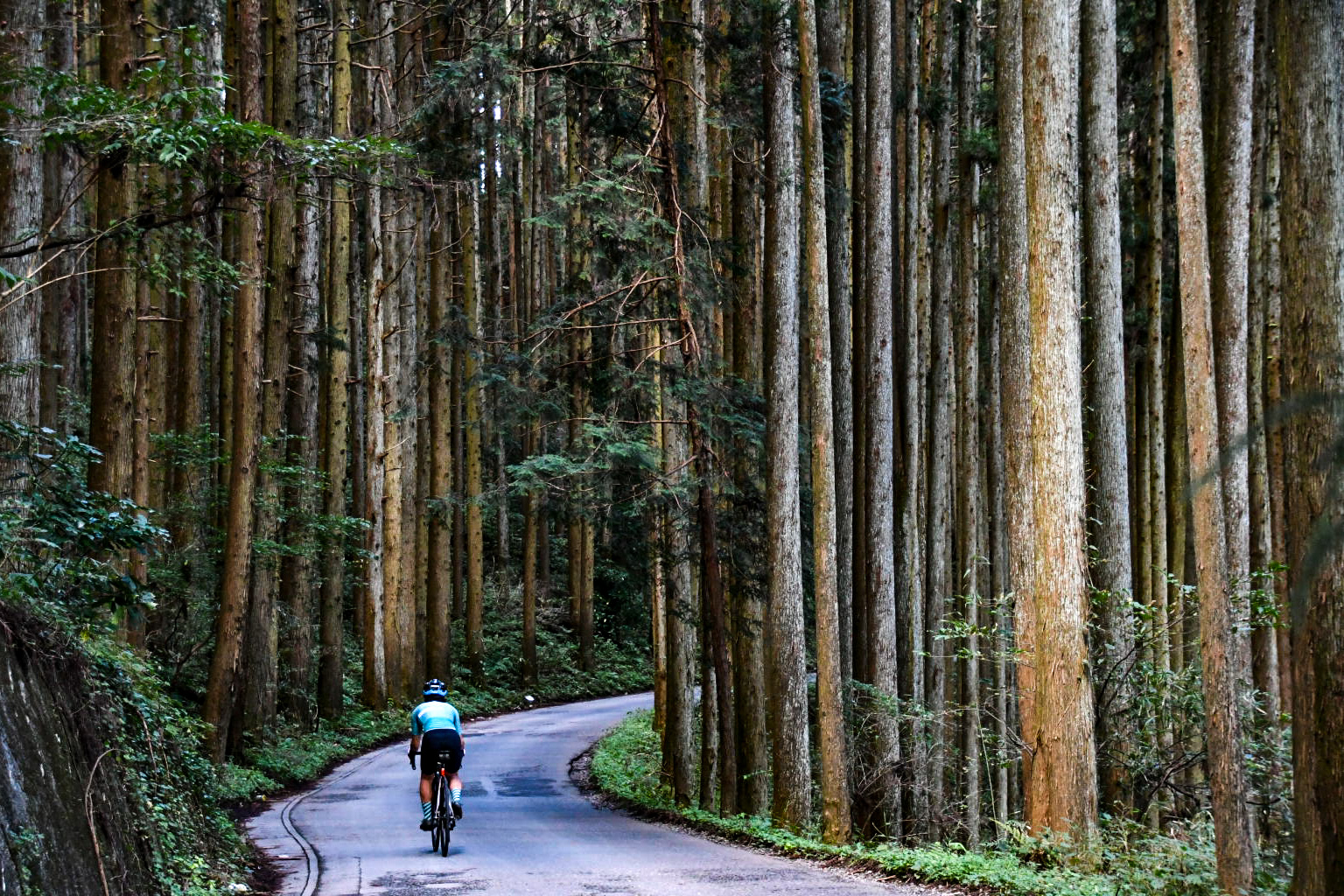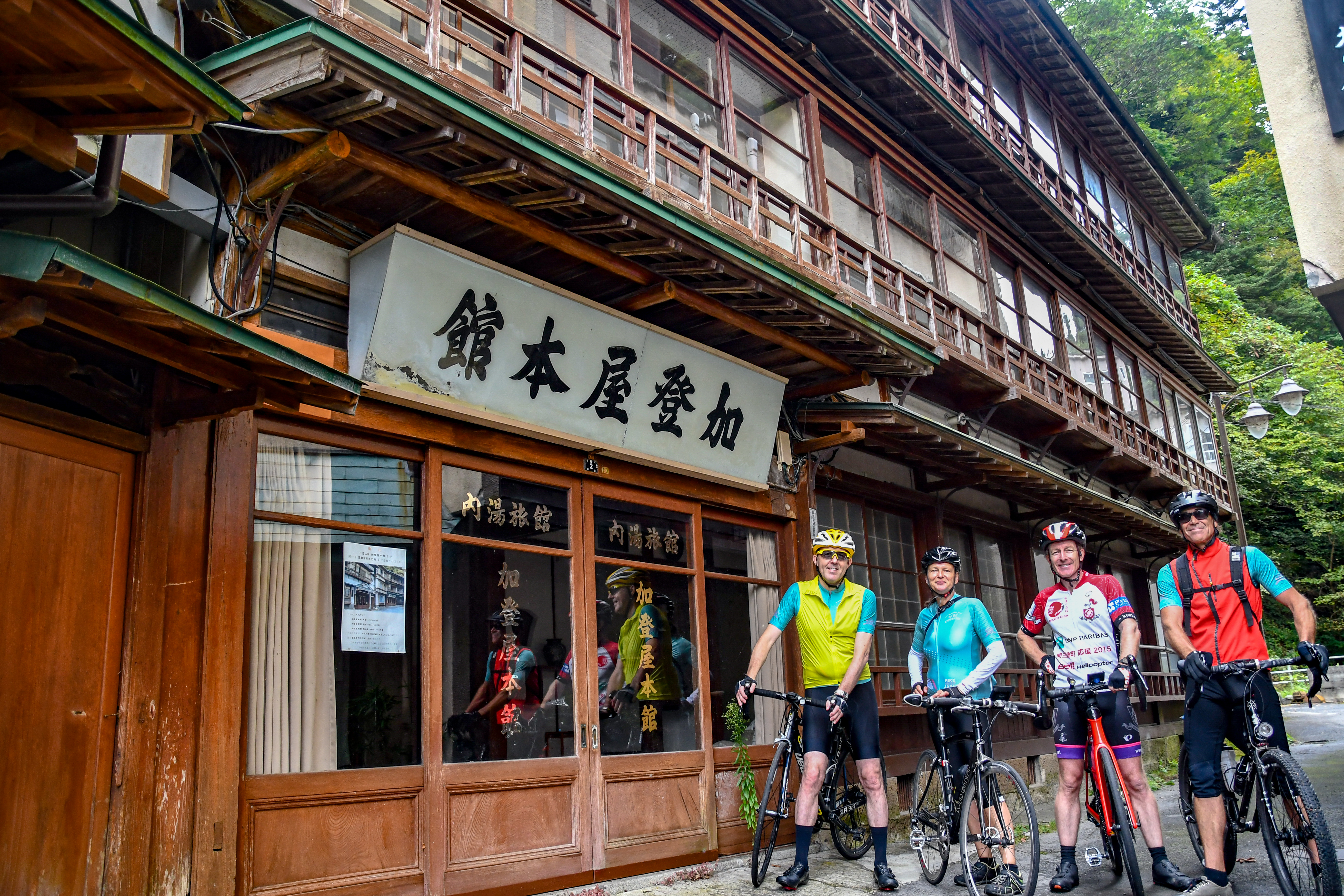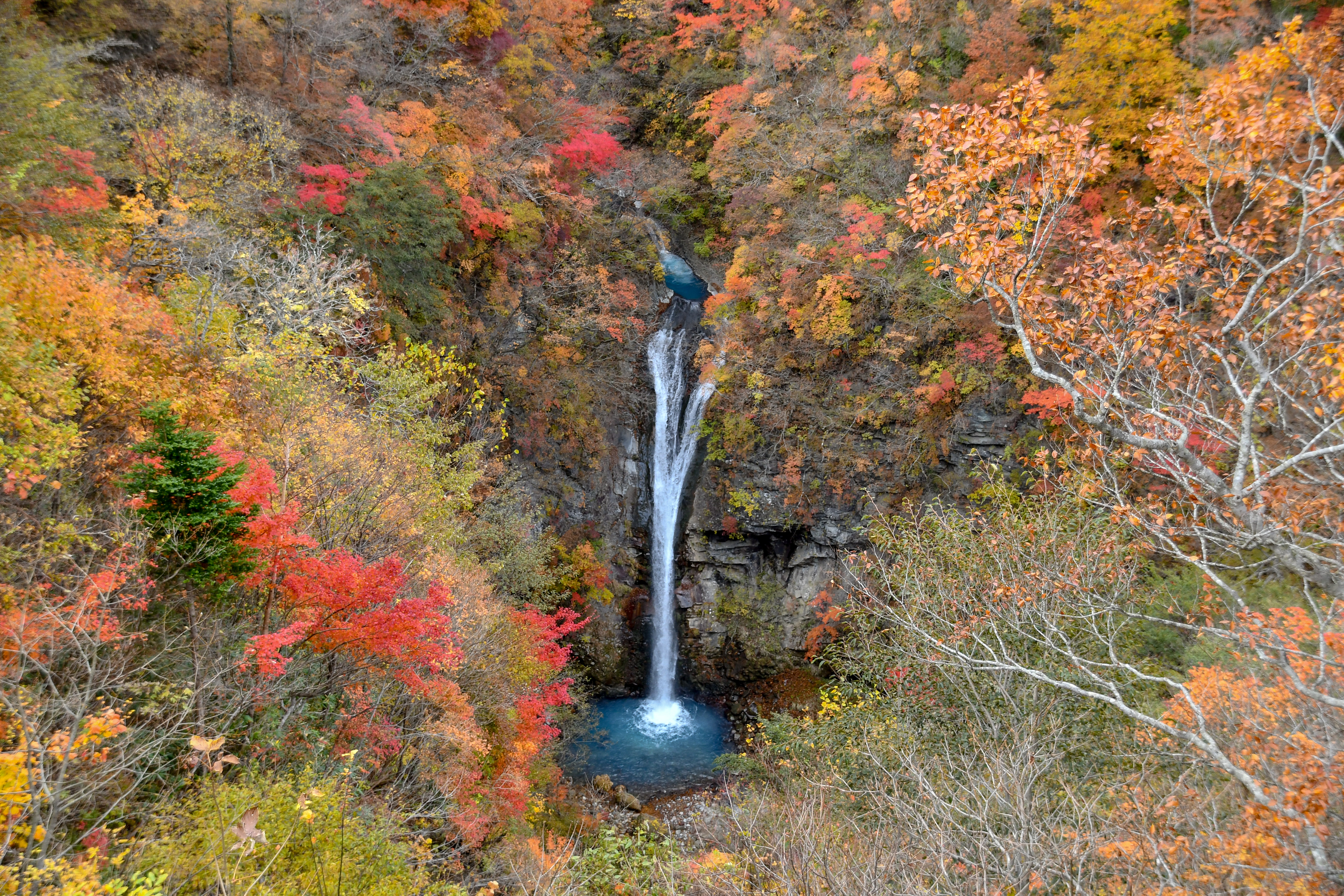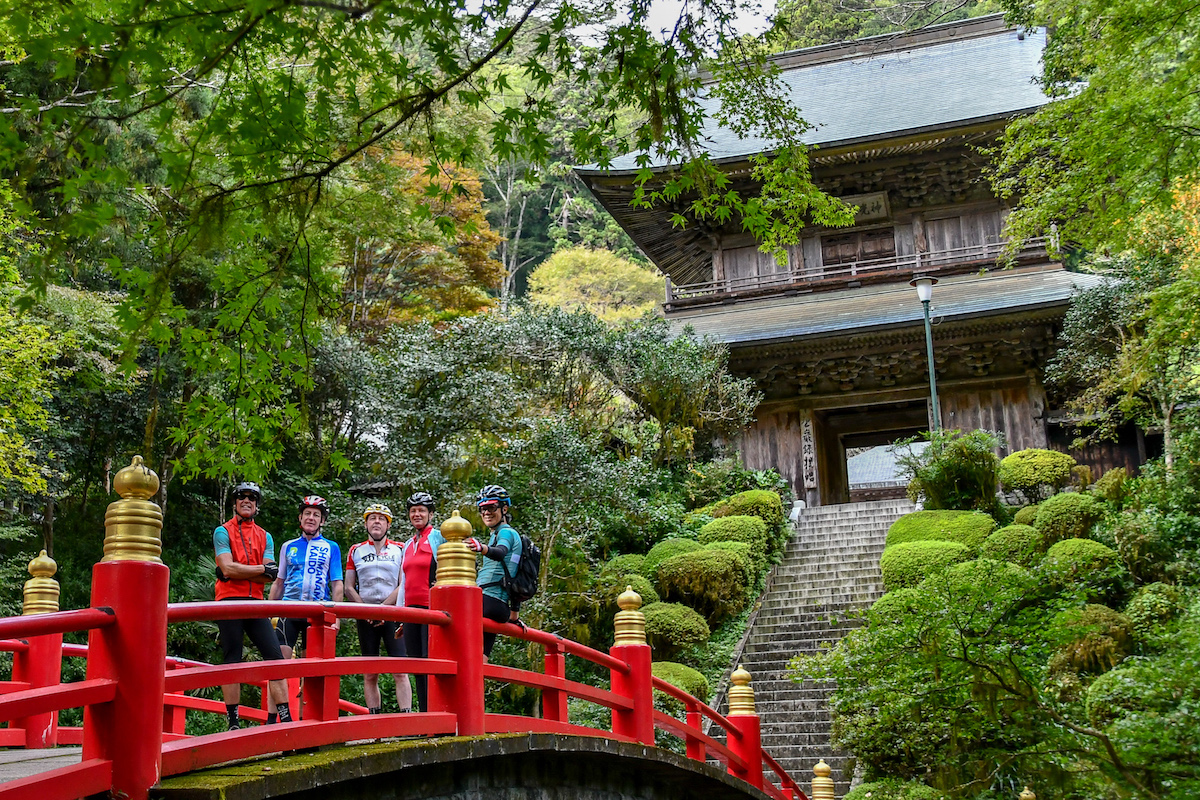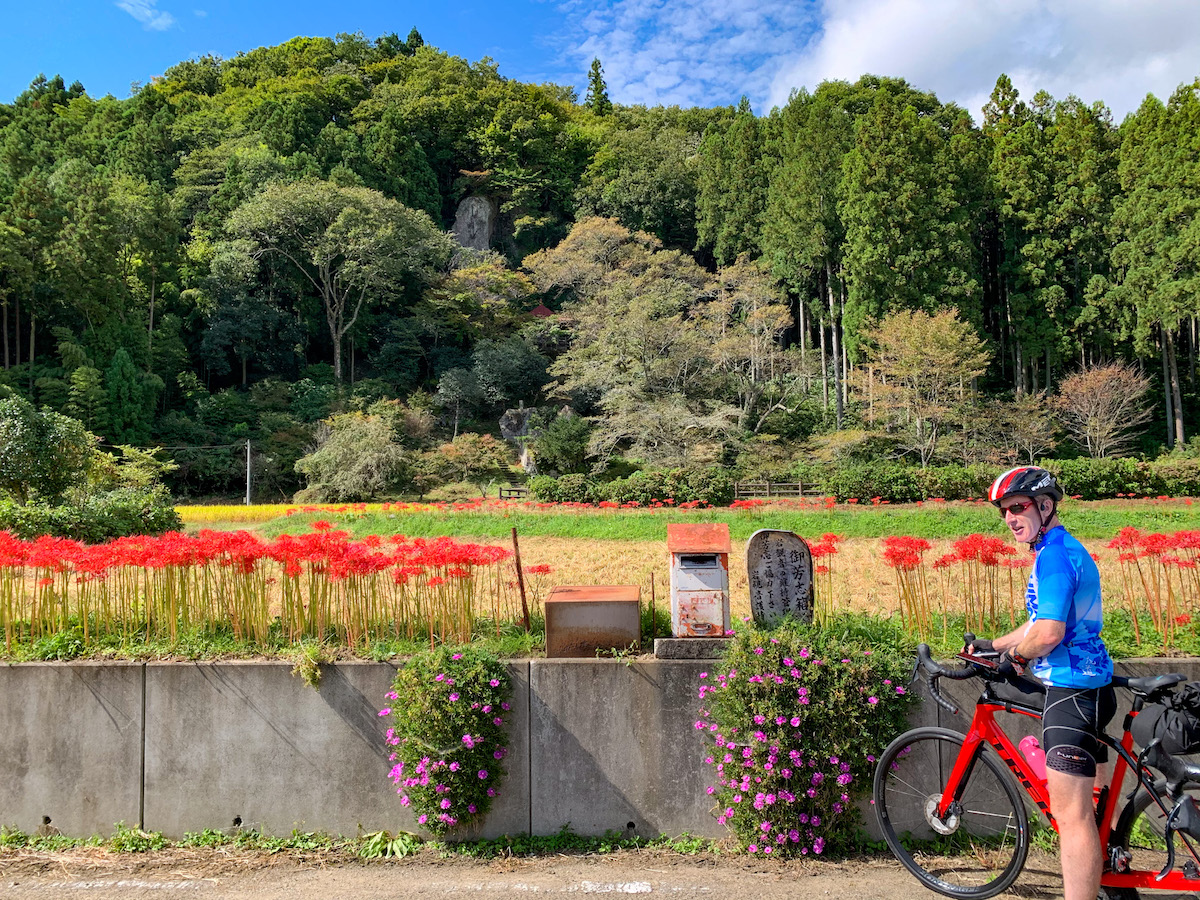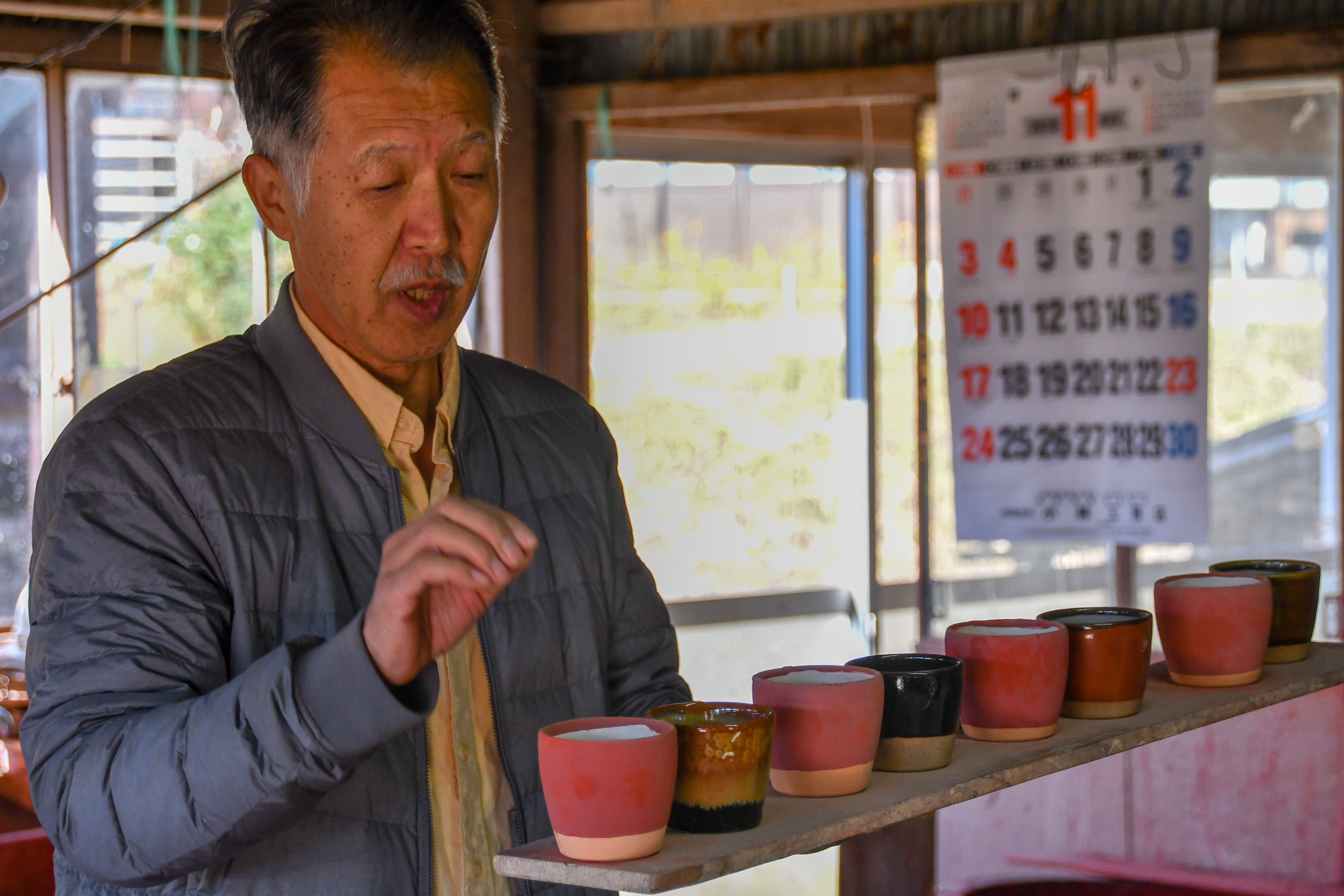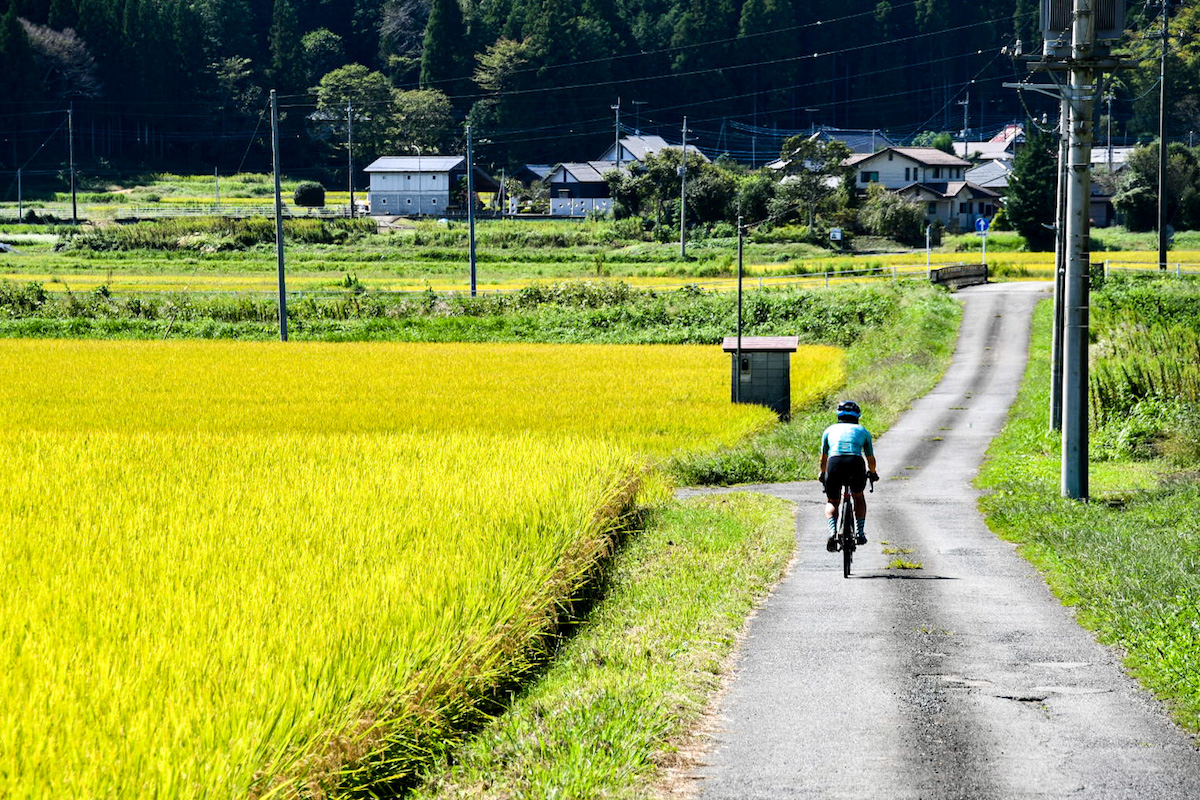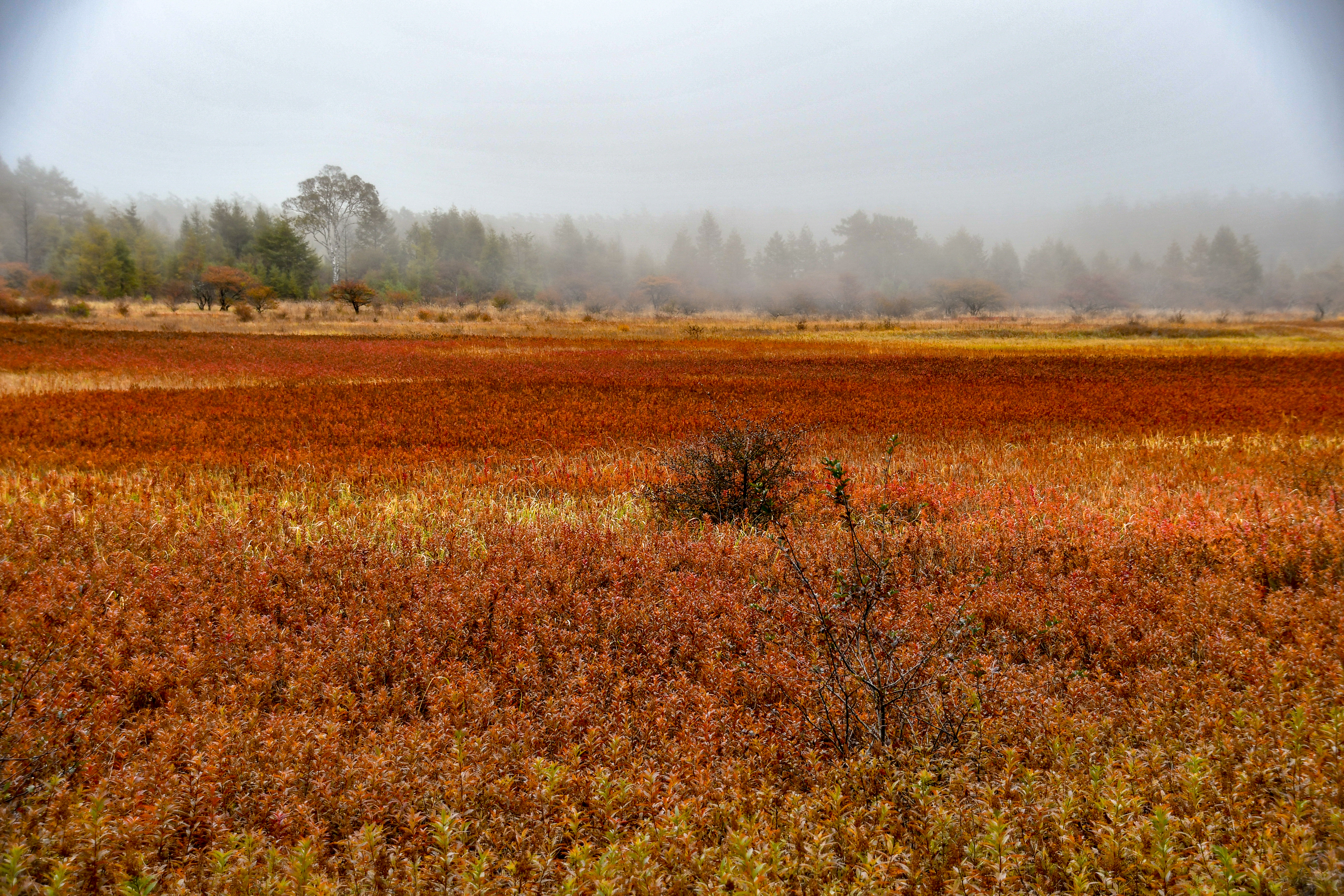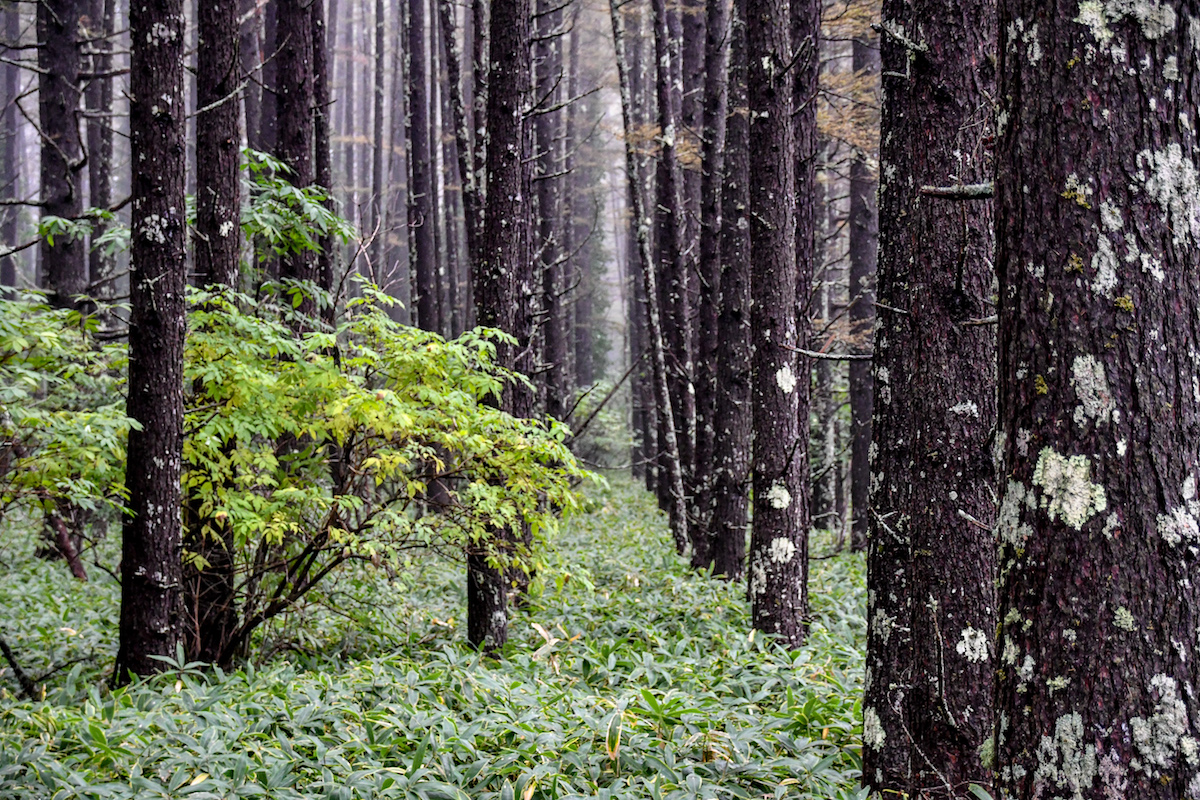 Destination
Nasu to Nikko via Bato (Tochigi pref.)
Duration
5 days / 4 nights
Dates
On request in 2023
(Ask for PRIVATE / CUSTOM Tour)
Price
¥396,000- /person (Twin room share basis)

Single Supplement
30,000JPY (Note, may not be available in all locations)
Bike Rental
18,000JPY for whole tour (road bikes / e-hybrid bikes)
OVERVIEW
A perfect combination of Cycling, Hiking and Cultural experiences into the depths of Japanese countryside.
Cycle traverse the Nikko National Park from Nasu to Nikko and enjoy the various beautiful sceneries of highlands, rivers, forests and rice fields with unique cultural visits.
And you will enjoy hiking in Mt. Nasu, a beautiful volcano easy to climb, and in Nikko, a sacred mountain area with long history.
Refresh your body with excellent Onsens (hot springs) and delicious local foods the Northern Kanto region has to offer.
Mt. Nasu (Nasu mountain range) is a complex group of volcanic mountains with gently sloping terrain that extends to the Nasu Highlands, in the northeastern part of the Nikko National Park.
Mt. Chausu, the main peak of Nasu mountain range, is an active volcano that emits smoke and ash on a daily basis. Here you can experience unique volcanic landscape, spectacular views from the summit and colorful foliage on the mountain side during autumn. Beautiful in all seasons, Mt. Chausu is a popular destination for hikers and tourists alike, especially during the fall months when the autumn colors set the landscape alight with a striking mixture of deep reds, bright yellows and an array of orange tones.
The destination of your journey, Nikko has been a sacred land of Shugen-do (mountain asceticism) for ages and is also the place where Ieyasu Tokugawa, the founder and the first "Shogun" of the Edo Shogunate, was laid to rest. As a result of these features, many "Samurai" visited this place for hundreds of years. Nikko offers so many tourist attractions and entertainment such as magnificent temples and shrines including the World Heritage site Nikko Toshogu Shrine that there is even a famous saying "See Nikko before you die."
After cycling and hiking, refresh your body with excellent Onsens (hot springs) and delicious local foods the Northern Kanto region, the nature-rich food production center, has to offer.
<< This is one of the "Projects attracting tourists to National Parks of Japan", supported by Ministry of the Environment Government of Japan.>>
HIGHLIGHTS
Bike through Japanese countryside with beautiful rice fields, small roads between forests, shining clear water in the river, isolated but stunning Zen temples.
Hike around Mt. Chausu (Nasu mountain range) and experience unique volcanic landscape, spectacular views from the summit and colorful Autumn colors in the October tour.
Experience Japanese culture and local lifestyle at Zen temple, Japanese Sake brewery, pottery studio, miso shop, Japanese confectionery store etc.
Cycle along Nikko Cedar Avenue, an ancient road lined with giant cedar trees, where a lot of Samurai walked toward Nikko from Edo.
Hike through Senjogahara marshland, a registered site of the Ramsar Convention on Wetlands of International Importance with a diverse range of plants and animals inhabiting the rich natural environment in the mountainous part of Nikko.
We have hand-picked excellent onsen ryokans (Japanese style inns with natural hot springs).
The tour is attended by a cycling guide well familiar with the local history, lifestyle, people and food.
You can rent a high-quality road bike or an e-hybrid bike.
Full support using a large van to ensure your bike ride and hiking are safe and comfortable.
RIDING LEVEL
MODERATE Cycling 40 – 75km / day
A choice of e-hybrid bikes will make the mileage and ascents easier.
ITINERARY
Day 1 / Meet day – Cycle around Nasu [Cycle 30-40km]
Meet at the tour desk of Ride Experience in Nasu Garden Outlet, a large stylish shopping mall located 5km north of JR Nasushiobara station. After the reception、bike arrangement and briefing, you will cycle around Nasu Highlands, the gourmet and biking resort! Nasu Highlands has established itself as a royal resort since aristocrats built summerhouses and opened ranches and the Emperor built a summerhouse (called "Goyotei") about 100 years ago. This has led Nasu Highlands to have some of the highest level food producers including Wagyu beef, soba, grilled fresh-water fish, rich-taste ice-cream, cheesecake, chocolate, and tasty craft beer etc. You will enjoy these gourmet foods during the first relaxed cycling. You will stay at a long-established ryokan in Nasu Onsen which has the finest milky sulfurous onsen (natural hot spring) water soothing your body tired from biking. The dinner on the day 1 is not included in the tour price but we will take you to a local Japanese style casual restaurant (called "Izakaya") for your experience of the real Japanese local lifestyle.
(Overnight stay・Lunch provided)
Day 2 / Hike Mt. Nasu
It's a day of exploring Mt. Nasu, a sacred active volcano.
Soon after starting the hike, you will experience unique volcanic landscape. The 360°view of the mountain range from the summit is spectacular. Especially in the autumn tour, you will enjoy really beautiful autumn colors set the landscape alight with a striking mixture of deep reds, bright yellows and an array of orange tones.
After picnic lunch, you will go down by using a ropeway for an easy and safe trip. And then you will be soaked in a really hidden onsen with 1,200 years history located in the deep valley so as to relax your body before going back to the ryokan.
(Overnight stay・Breakfast, Lunch & Dinner provided)
Day 3 / Cycle Nasu to Bato [Cycle 70km]
After leaving the ryokan, you will cycle the largely downhill route from the Nasu highlands to Bato. It will be such an exhilarating experience of cycling in the bright morning sun through the rolling rice fields and countryside. During cycling to Bato, you will chat with locals on the side of the roads, talk to a pottery artist and visit grand zen temples in the deep forests, where you can feel the serenity and peaceful harmony built into the old design. You will be biking up and down on a small path alongside terraced rice paddy fields shining in fresh green /rich gold and enter Bato, a very old town where gold was first found in Japan. You will stay at a traditional Japanese style onsen ryokan.
(Overnight stay・Breakfast, Lunch & Dinner provided)
Day 4 / Cycle Bato to Nikko [Cycle 75km]
After biking across the Naka River and leaving Bato, you will be cruising through rural villages at the base of mountains along the Kinu River. Follow the lead of the guide who knows every single tranquil forest road and small path going through farms and bike like a local. Enjoy a slow, relaxing ride in the landscape of traditional Japanese rural communities. In the last part of this day's ride, you will be biking on an ancient SAMURAI Road, the Nikko Road Cedar Path. This is a pilgrimage route to temples and shrines in Nikko for Samurai people and still has the atmosphere of what ancient religious trips to Nikko were like. This path is in the Guinness Book of Records as the world's longest tree-lined road. You will stay at modern style hotel in the center of Nikko.
(Overnight stay・Breakfast & Lunch provided)
Day 5 / Hike in Nikko – Breakup
From the hotel in the center of Nikko, you will drive up to Oku-Nikko, the mountainous region of Nikko that lies at a higher elevation, deeper into the mountains west of Nikko's city center. You will hike in the Ramsar Convention-registered marshlands of Senjogahara. You will enjoy excellent views of the marshland and surrounding mountains from the well maintained hiking trail. It will is especially beautiful during the autumn color season in October when the marshland's grasses turn into a reddish yellow and the larch trees into a shiny gold. After a short visit of picturesque waterfall and the last lunch with another delicious grilled fish, the tour will break up at JR Nikko station / Tobu Nikko station.
(Breakfast & Lunch provided)
ACCOMMODATION
In Nasu and Bato, you will be staying at a long-established Japanese traditional style onsen ryokan that boasts the longest history and dignified presence in each town. The accommodation in Nikko is a modern style comfortable hotel. All accommodations offer top-level hospitality and finely tuned Japanese style service. Every accommodation in Nasu and Bato has its own excellent onsen (natural hot spring) for you to relax in after a day of riding and hiking.
FOOD
If it isn't for the cycling (or hiking), many of our guests would call this a gourmet tour, offering an amazing range of traditional Japanese food, kaiseki-ryori (a traditional multi-course Japanese dinner), bento style lunch box, local specialties like grilled ayu or iwana (fresh water trout) and yuba dishes (silky tofu skin) and coffee breaks with ice cream and cheese cake from local dairy farms and traditional Japanese sweets.
If you love to drink, many brands of sake proudly presented by Tochigi, the rice production center of the Kanto region, craft beer in Nasu Highland, and Tochigi wine will be another great highlight of this tour.
EQUIPMENT
A support vehicle will be available throughout the entire tour. No need to carry your bags on your bike during the ride – they will travel in a support vehicle between hotels.
High-performance carbon disk road bikes (Cannondale Synapse Carbon Disk), Comfortable adventure bikes (Cannondale SLATE) and High quality e-hybrid bikes (MIYATA / TREK) are available for rental at a rate of 18,000JPY for whole tour.
WHAT'S INCLUDED
4 nights' accommodation on twin share basis
4 breakfasts and 5 lunches and 3 dinners (Dinner on the Day 1 and 4 are not included)
Tour guide(s)
Van support
Mechanical support
Luggage transfer by van
Bike bag transfer to the finish point by courier
Snacks, fruits and water during cycling and hiking
Accident insurance (limited)
Ride Experience high-performance cycling jersey
MAP
INQUIRY
If you have any questions about this tour, please contact us via the
Contact form
.
BOOKING
Tour:
NIKKO NATIONAL PARK Bike & Hike Tour
Price:
¥396,000- /person (Twin room share basis)