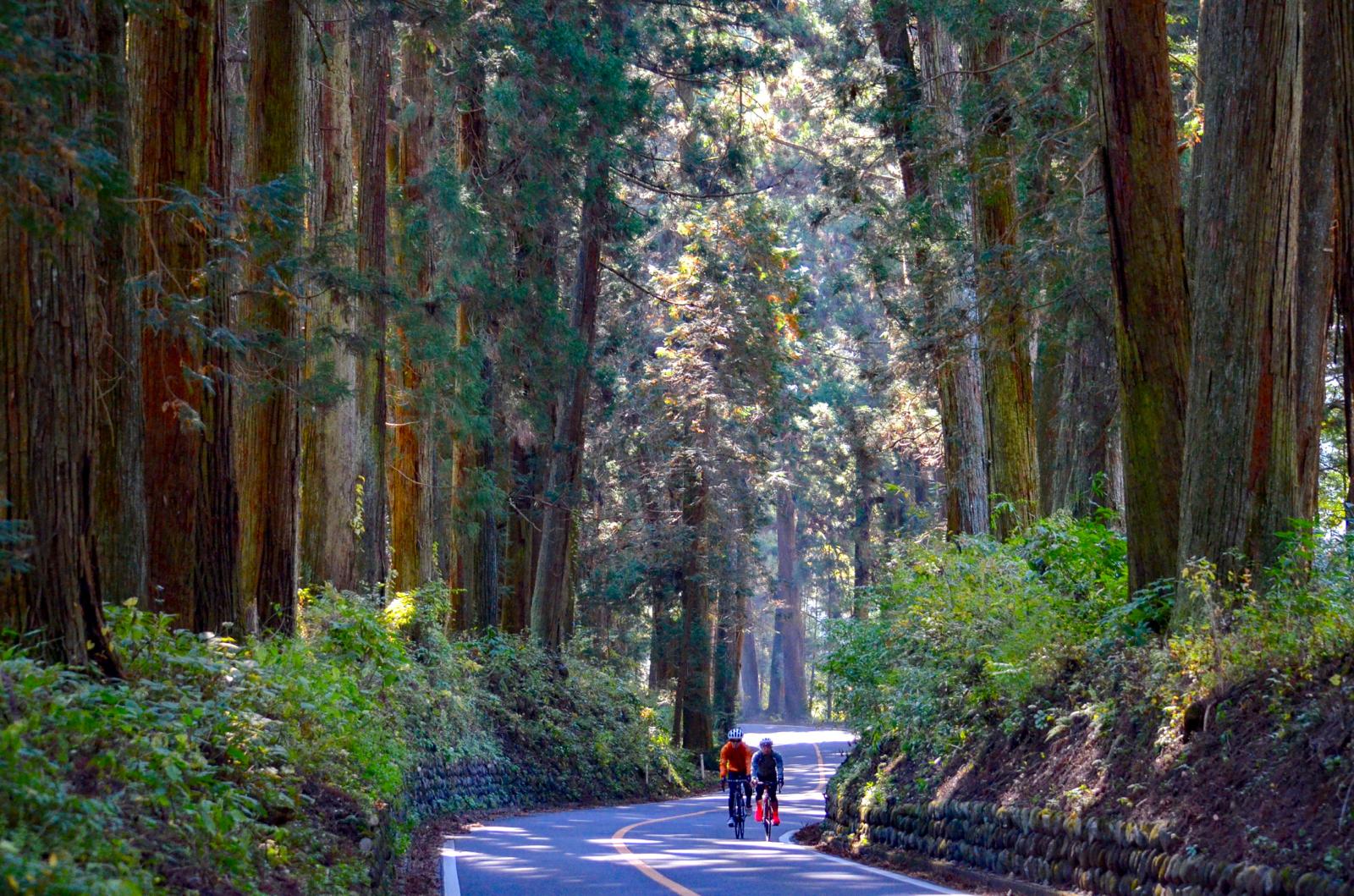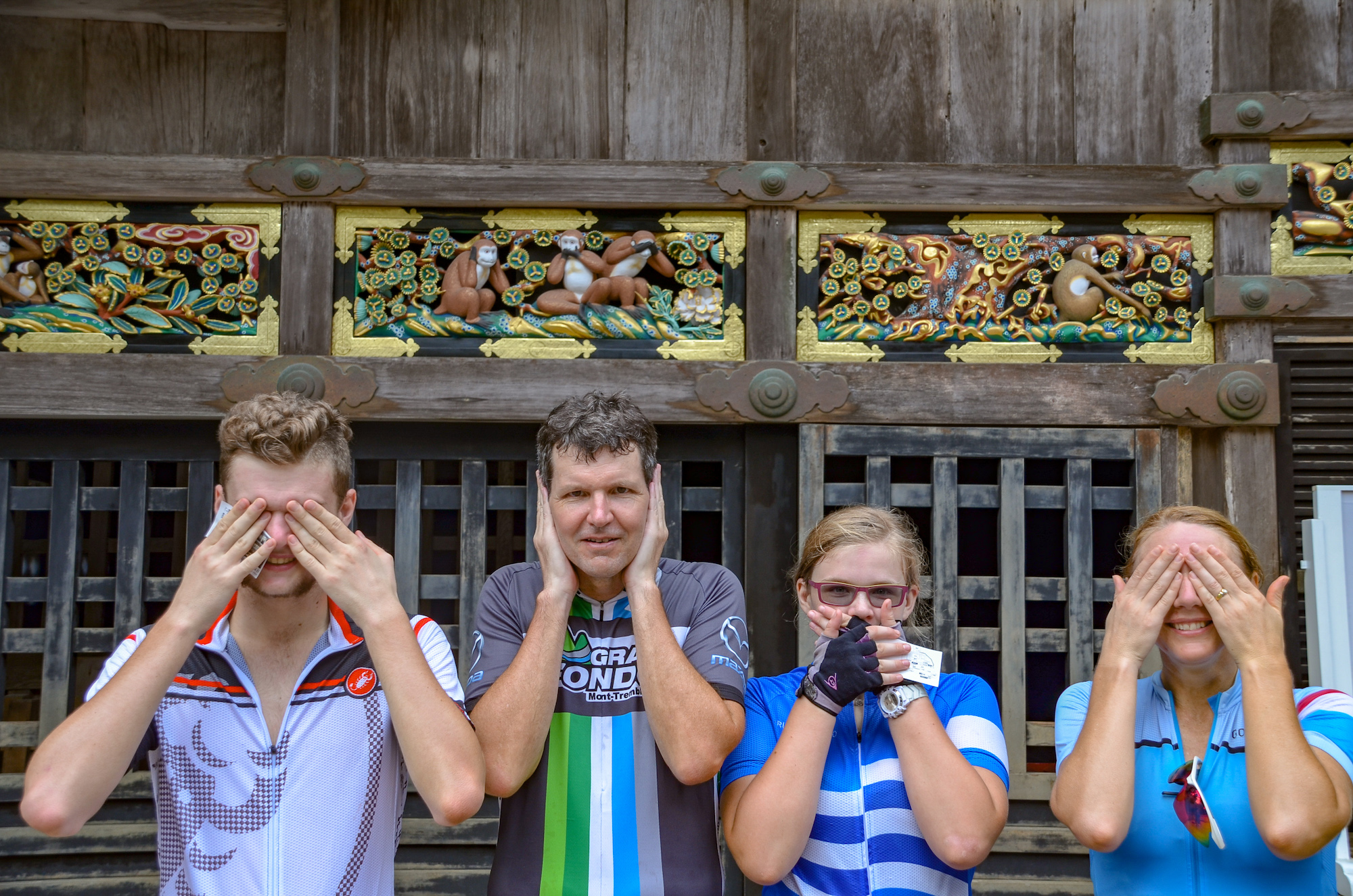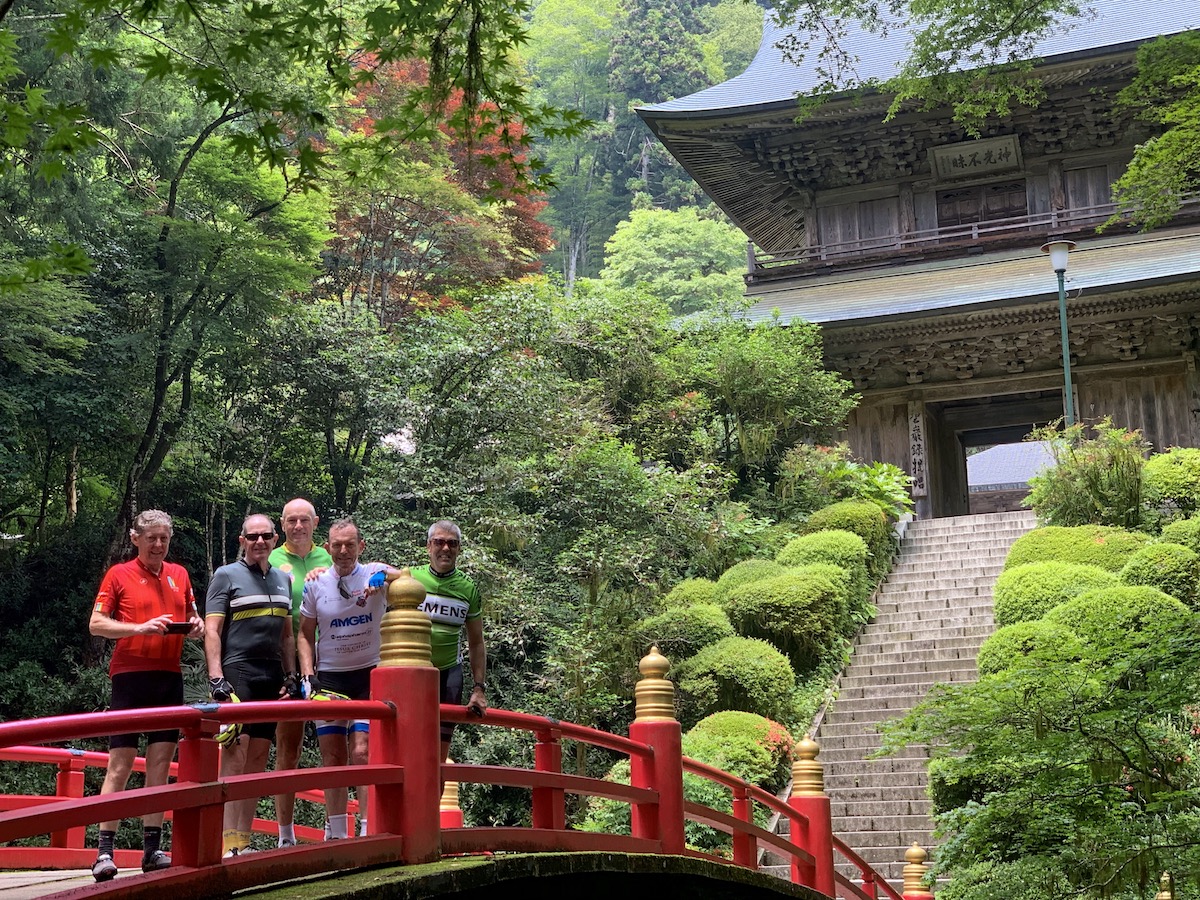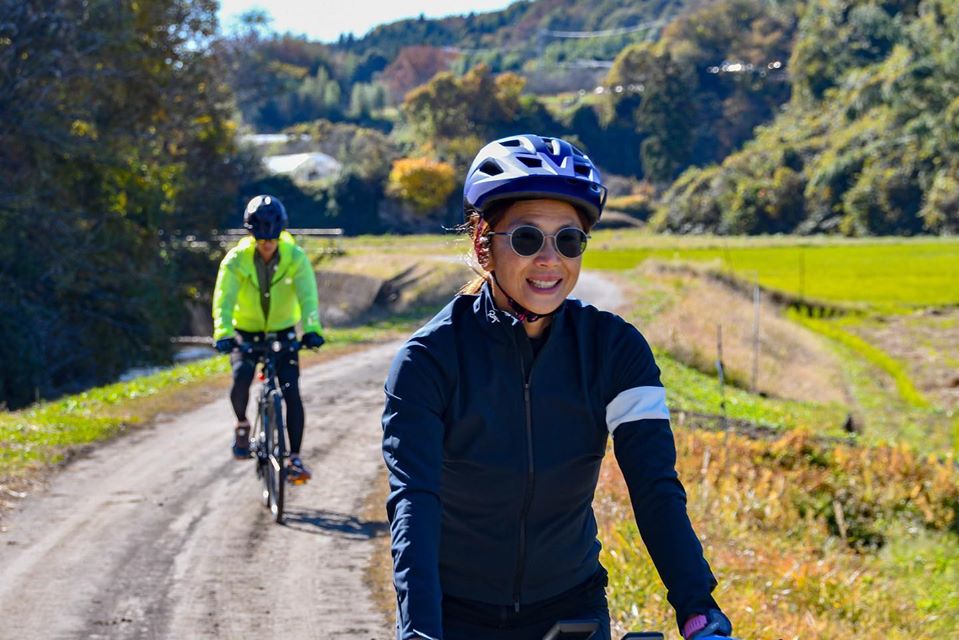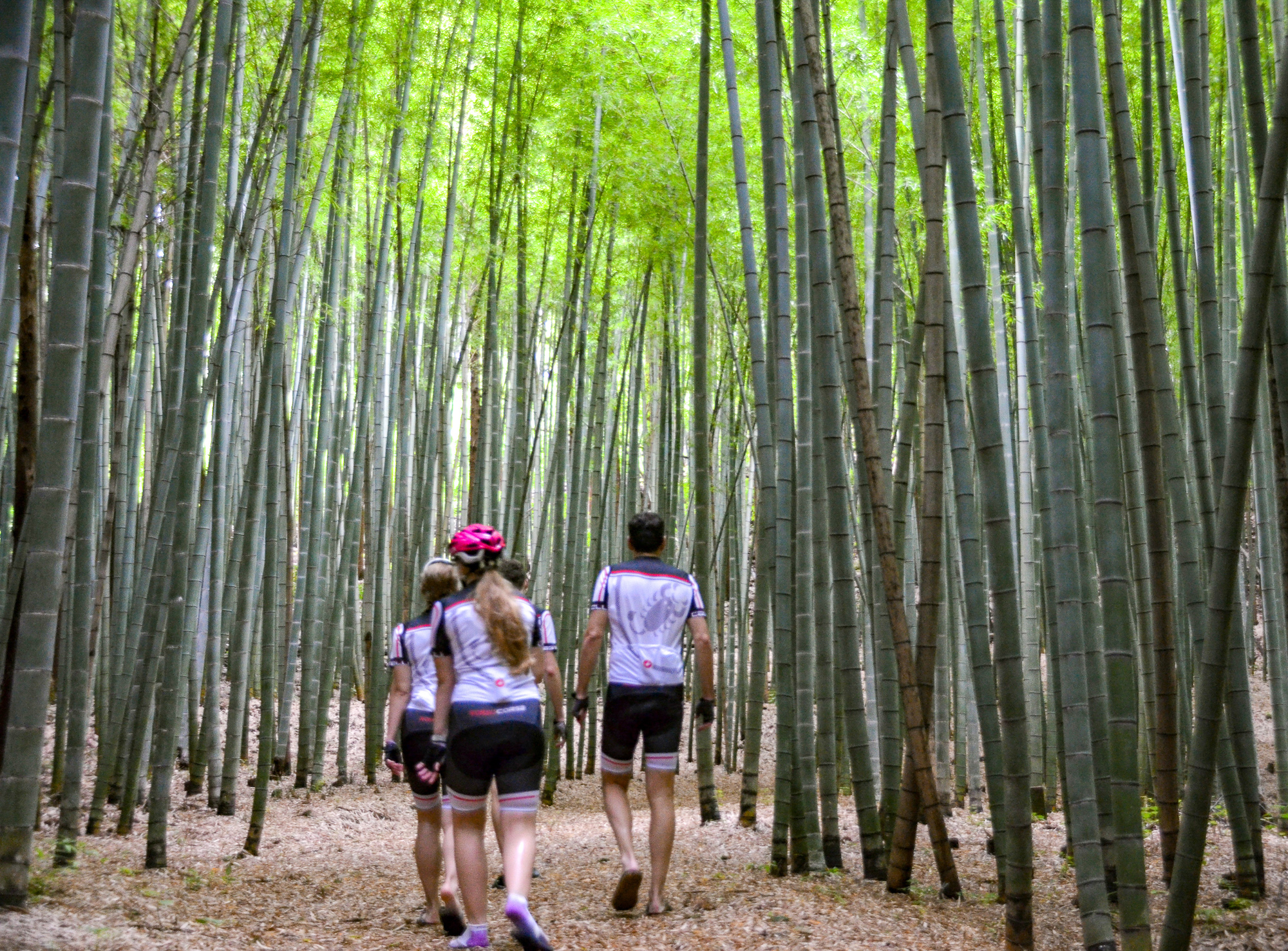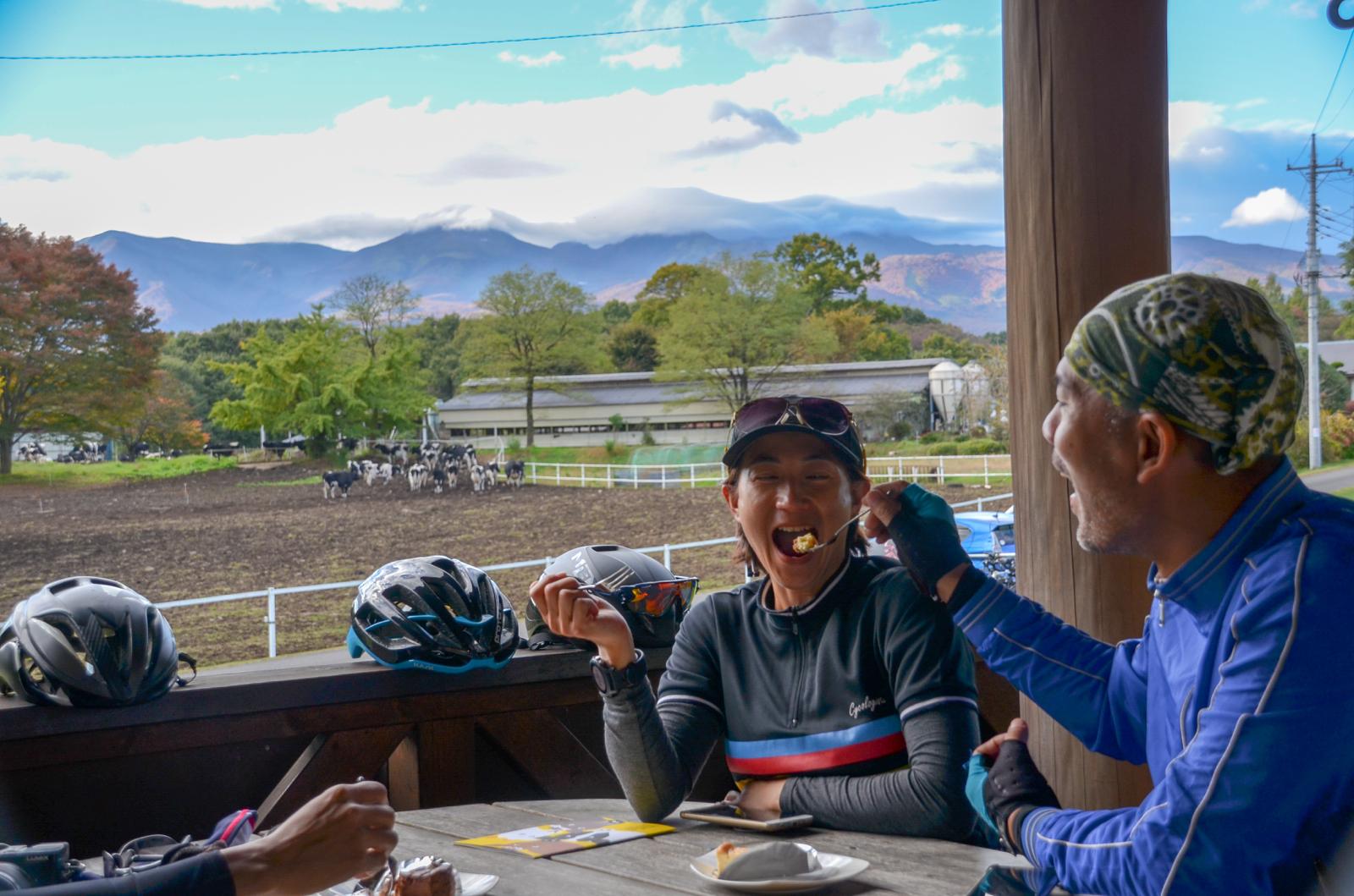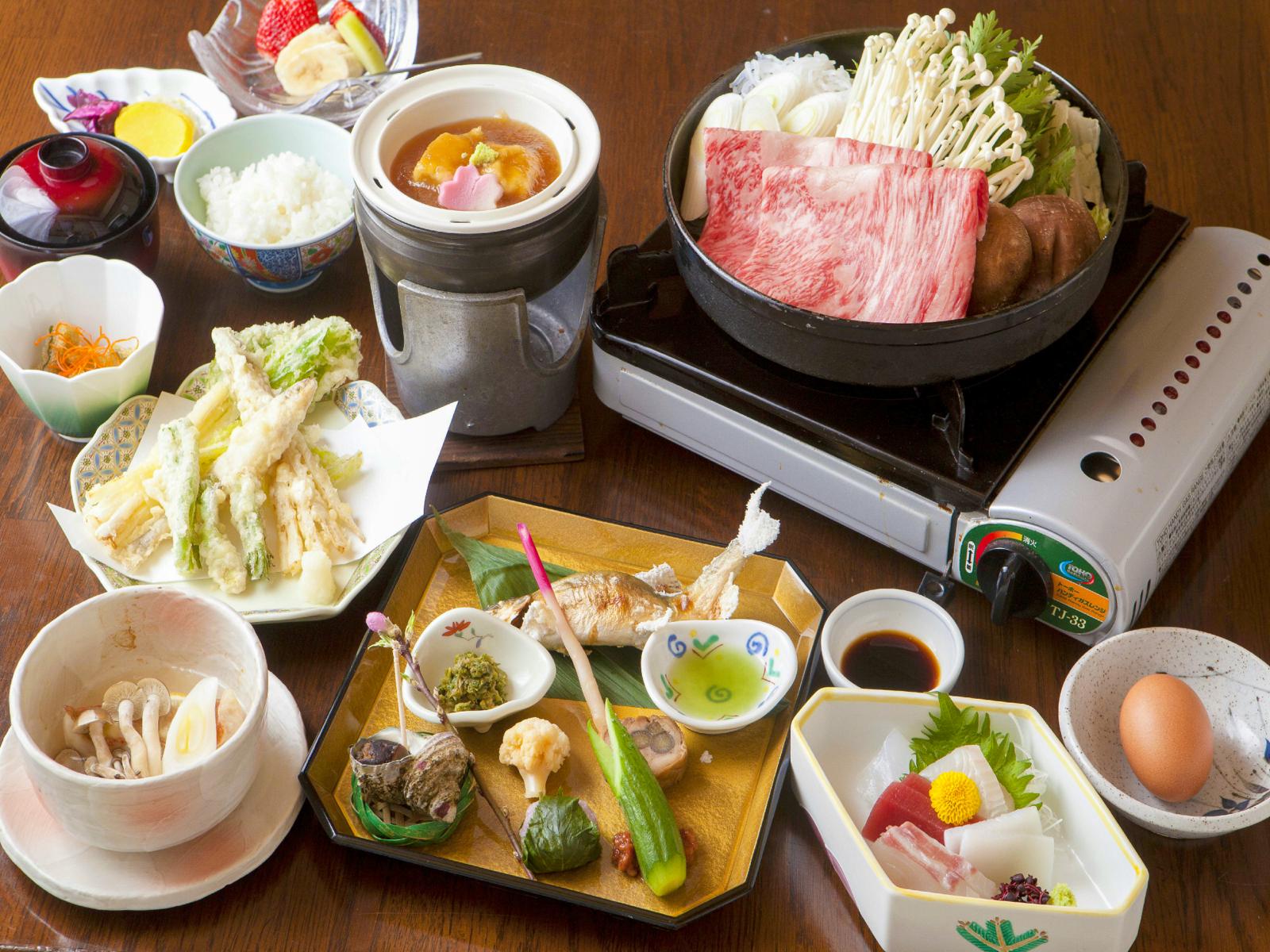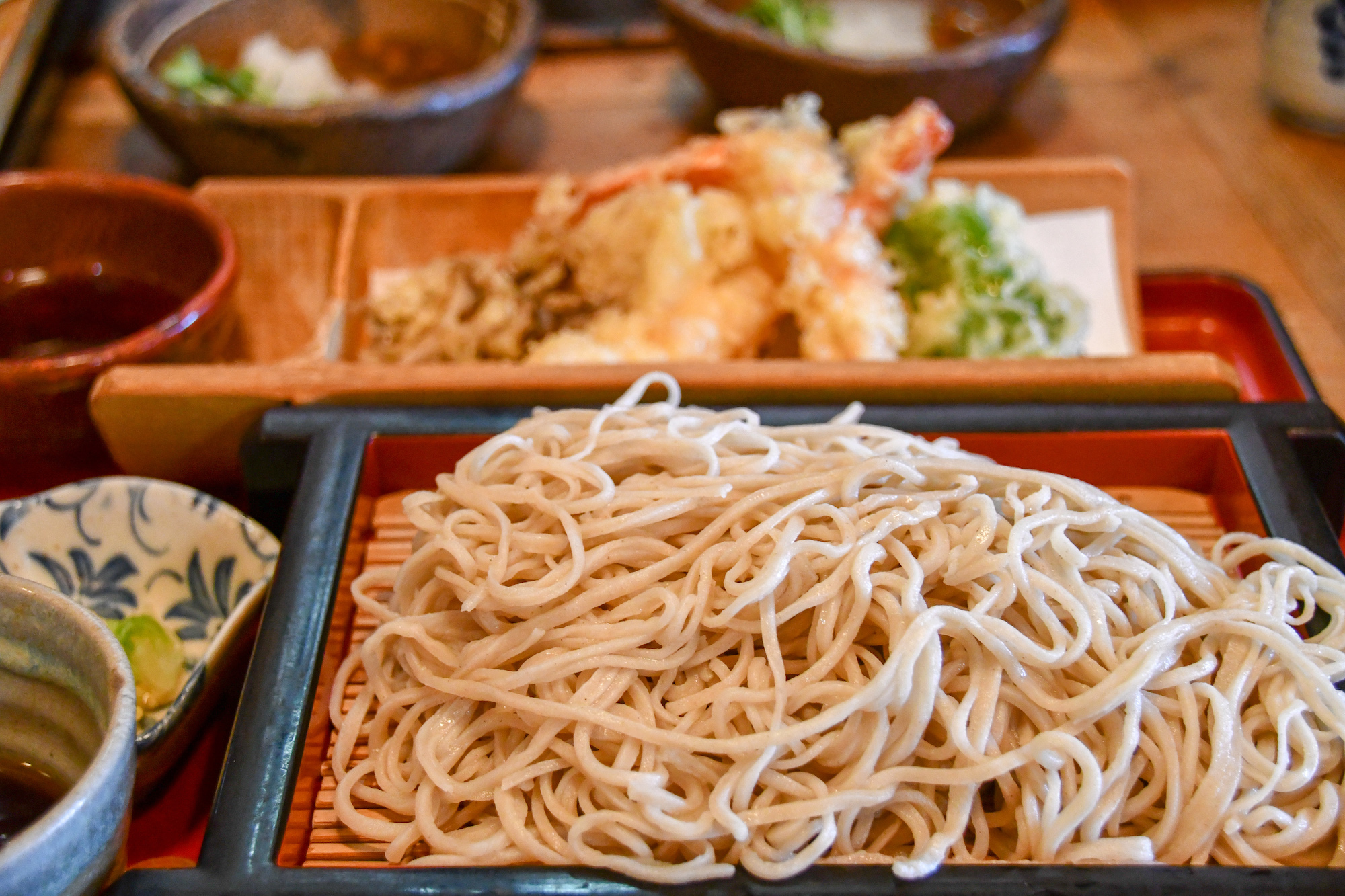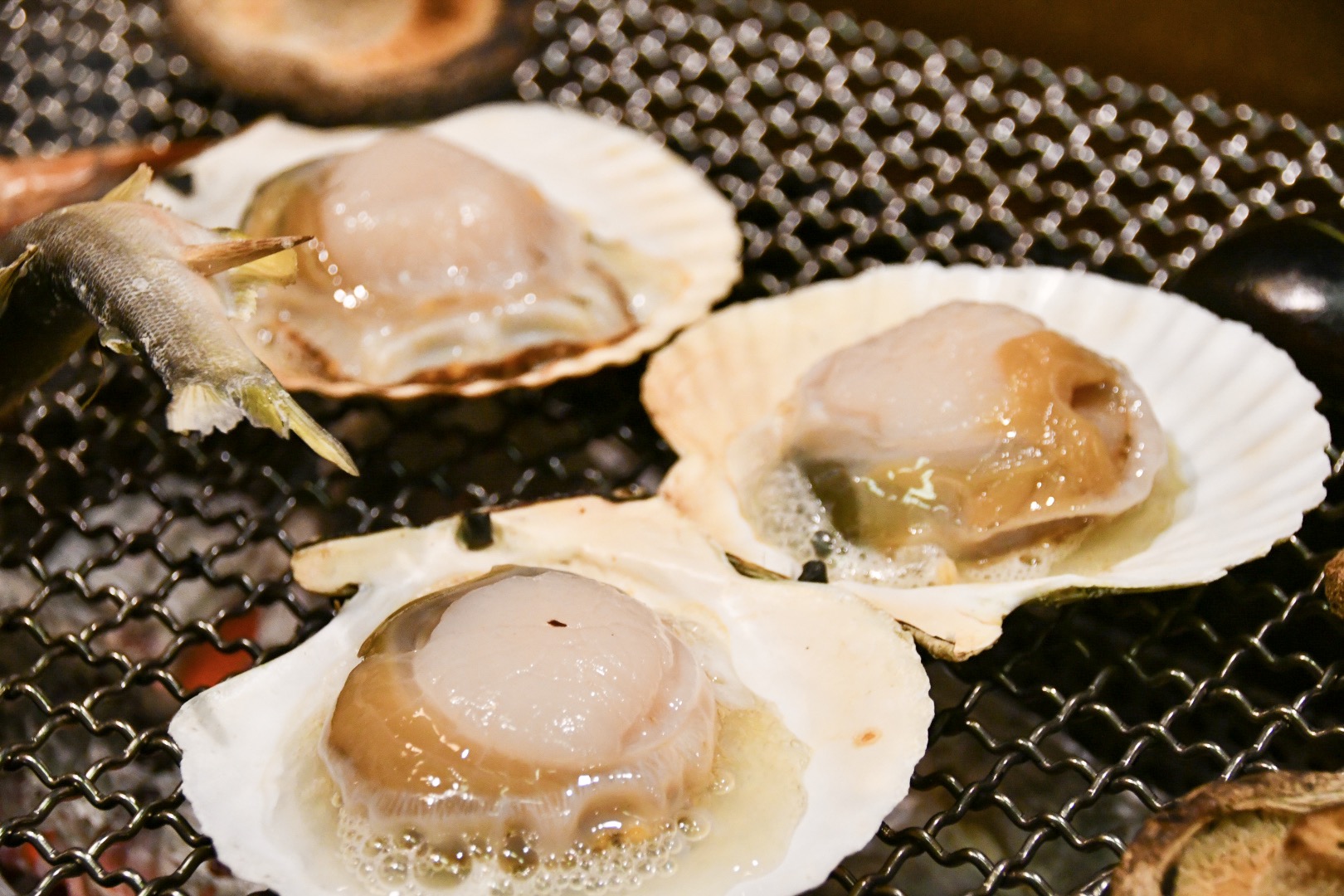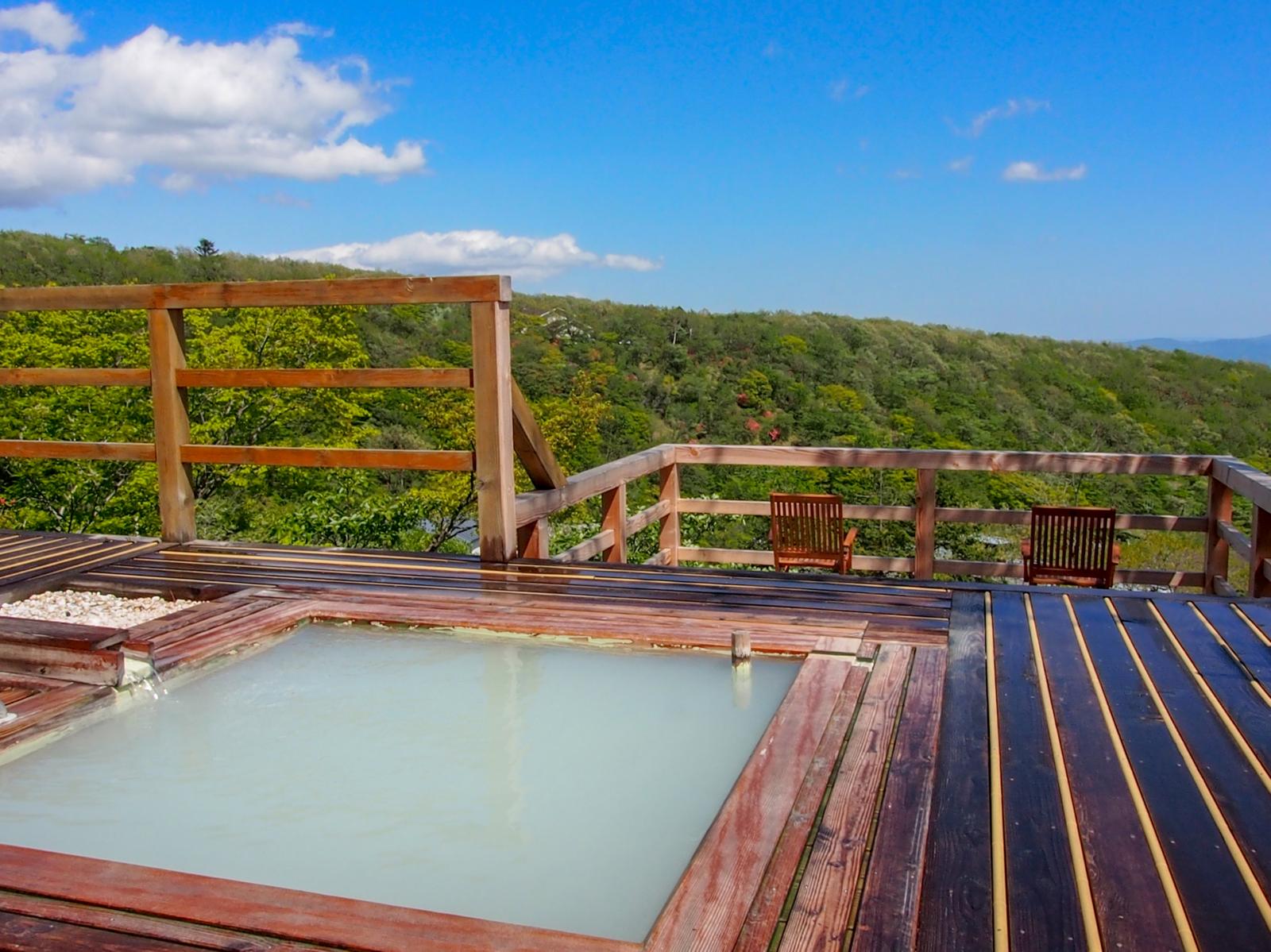 Destination
Nikko to Shirakawa via Nasu
Duration
6 days / 5nights
Dates
(1) May 27 - June 1, 2023 Guaranteed Departure

On request in 2022-2023 (Ask for PRIVATE / CUSTOM Tour)
Price
6-7 guests : ¥385,000- /person (Twin room share basis)
(Price of the scheduled tour in May 2023 above)

4-5 guests : ¥451,000- /person (Twin room share basis)
8 or more guests : Quote Individually
All prices include tax.
Single Supplement
35,000JPY (Note, may not be available in all locations)
Bike Rental
20,000JPY for whole tour (road bikes / e-hybrid bikes)
OVERVIEW
Nikko has been a sacred land of Shugen-do (mountain asceticism) for ages and is also the place where Ieyasu Tokugawa, the founder and the first "Shogun" of the Edo Shogunate, was laid to rest. As a result of these features, many "Samurai" visited this place for hundreds of years. Nikko offers so many tourist attractions and entertainment such as magnificent temples and shrines including the World Heritage site Nikko Toshogu Shrine that there is even a famous saying "See Nikko before you die." Your journey starts in this place. You will firstly cycle from a rural area in the north of the Kanto Plain to the highland resort of Nasu where you find summerhouses of aristocrats and the Emperor. Then, you will travel through rural rice field areas to finally arrive at the historic castle town of Shirakawa.
In this foodie's bike tour, you will visit these historic towns and stay at long-established hotels and ryokans (inns), which have been welcoming VIPs from inside and outside Japan for a long time, and also at accommodations that are committed to serving high quality meals. Take in the scenery of mountains, highlands, and rural areas while you bike through them, and enjoy gastronomic exploration in the rice production center of the Kanto region, the largest dairy region of Japan's mainland, and towns offering delicious fresh vegetables as well as many onsen spots.
HIGHLIGHTS
Go on an eating spree and experience a wide variety of great food that Japan has to offer, everything from ramen, soba, blow fish, wagyu beef, highland vegetables, jidori chicken, a multi-course traditional Japanese dinner ("kaiseki"), ice cream, and cheese cake etc..
Bike through spectacular views of lines of cedars, rural areas, panoramas of mountains, beautiful valleys, and houses with thatched rooves.
Try out different onsen water types as you visit different towns and relax after a day of biking.
We have hand-picked excellent hotels and inns that have the longest history in each local area with its distinctive characteristics.
The tour is attended by a cycling guide well familiar with the local history and food.
Ride on scenic and bike-friendly roads (no gravel riding in this tour).
You can rent a high-quality road bike or an e-hybrid bike.
Full support using a large van to ensure your bike ride and hiking are safe and comfortable.

RIDING LEVEL

MODERATE Cycling 40 – 80km / day
A choice of e-hybrid bikes will make the mileage and ascents easier.

ITINERARY

Day 1 / Meet day

Meet at Nikko Kanaya Hotel, an elegant and classic resort hotel (the oldest resort hotel in Japan) in Nikko, where magnificent architecture, deep history and untouched nature merge. The hotel is located in Nikko National Park and in front of the World Heritage sites. After the reception and bike arrangement, you walk around these World Heritage sites including Nikko Toshogu Shrine which enshrines Ieyasu Tokugawa, the founder and first shogun of the Edo Shogunate over 400 years ago.
(Overnight stay・No meal provided)
*French dinner using local fresh fish or meat at a classic style restaurant in the hotel can be arranged at extra cost.

Day 2 / Nikko to Bato [Cycle 80km]

While seeing a World Heritage site right in front of you, you will leave the hotel. You will be first biking on an ancient SAMURAI Road, the Nikko Road Cedar Path. This is a pilgrimage route to temples and shrines in Nikko for Samurai people and still has the atmosphere of what ancient religious trips to Nikko were like. This path is in the Guinness Book of Records as the world's longest tree-lined road. After the cedar path, you will be cruising through rural villages at the base of mountains along the Kinu River. Follow the lead of the guide who knows every single tranquil forest road and small path going through farms and bike like a local. Enjoy a slow, relaxing ride in the landscape of traditional Japanese rural communities. After leaving the Kinu River behind, you will bike across the Naka River and enter Bato, a very old town where gold was first found in Japan. You will stay at a hotel renovated from a wooden residence built over 200 years ago. At the hotel, you will be sure to enjoy onsen torafugu, rare tiger puffers farmed in the local onsen water instead of seawater, and sake from local breweries.
(Overnight stay・Breakfast & Dinner provided)

Day 3 / Bato to Nasu [Cycle 70km]

After leaving the town of Bato, you will soon enter a hilly area. You will be biking up and down on a small path alongside terraced rice paddy fields shining in fresh green. You will then travel through one of the most beautiful villages in Japan, stop at Ungan-ji, a zen sect temple famous for its vermillion-lacquered bridge and the majestic gate towering at the end of stone steps, and continue on your way north in tranquil mountain side villages. The lunch of the day features fresh vegetables at a farmer's restaurant. Further north, you will be finally entering Nasu. After stopping by a secret beautiful bamboo forest and natural spring water, you will gradually bike up toward Nasu Highland, a vast resort area at the outskirts of the national park, Mount Nasu. After biking through a refined summerhouse neighborhood in the forest area, your final destination of the day is an award-winning craft beer brewery, Nasu Kohgen Beer. You can relieve your thirst with 5 different types of fine craft beers and taste world's famous "Vintage Beer" just after finishing your ride. Don't worry. You will be shuttled to accommodation, a long-established ryokan in Nasu Onsen which has over 1,300 years long history. The finest milky sulfurous onsen water will soothe your body tired from biking. The dinner features Nasu wagyu beef Sukiyaki, the exquisite wagyu beef available only in Nasu.
(Overnight stay・Breakfast & Dinner provided)

Day 4 / Ride around Nasu [Cycle 40km]

It's a day of exploring Nasu, the gourmet and biking resort! Nasu has established itself as a royal resort since aristocrats built summerhouses and opened ranches and the Emperor built a summerhouse (called "Goyotei") about 100 years ago. This has led Nasu to have some of the highest level food producers in Japan.
Day 4 starts at the ryokan in Nasu Yumoto. You will first bike to Nasu Yuzen Shrine, go through Sessho-seki where the nine-tailed fox legend remains, and begin a climb to Mount Nasu. This is a mountain of old-growth broad-leaved forest unlike forested mountains seen throughout mainland Japan. In the fresh green of spring, under a cool canopy of summer green, and through the red and golden leaves of autumn, you can enjoy the climb as the landscape changes also with the altitude. Of course, you will be rewarded with a breathtaking panoramic view here and there. After the scenic uphill ride and exhilarating downhill ride, stop for cheese cake at a dairy farm café. The lunch for the day is countryside style sticky rice and/or udon with miso based soup at a Japanese traditional style building. Gourmet biking continues after lunch! You will stop at a cosy bakery in the forest and finally, you will reach a large daily farm and have a super rich and dense milk ice-cream! Your dinner for the day is grilled seafoods and fresh-water fishes in Japanese traditional style called "Robata-yaki". Enjoy the marriage of fresh seafood and the superb local sake!
(Overnight stay・Breakfast, Lunch & Dinner provided)

Day 5 / Nasu to Shirakawa [Cycle 60km]

From the hotel in Nasu, you will down to rural rice field area. After cycling a quiet farming village and visiting some historic sites, you will have a full course lunch of fresh vegetables at a local farmer's house. A refreshing bike ride through pleasant riverside road is followed by the climax of the day; you will visit a traditional Japanese garden and experience Matcha tea ceremony. Your final destination of the day is Shiwakawa, an ancient castle town with Samurai spirit. You will visit Shirakawa-Komine Castle and experience view of the town from top of the castle. You will be staying at a modern hotel and having the last dinner at an excellent grilled beef ("Yakiniku") restaurant featuring famous Yonezawa Beef.
(Overnight stay・Breakfast & Dinner provided)

Day 6 / Break up the tour at the hotel in Shirakawa

After having breakfast and checking out of the hotel, the tour breaks up. You can walk to JR Shin-Shirakawa Shinkansen station.
(Breakfast provided)

ACCOMMODATION

In Nikko and Nasu, you will be staying at a long-established hotel or onsen ryokan that boasts the longest history and dignified presence in each town. The accommodation in Bato is a hotel, which is a renovated wooden residence built over 200 years ago. All accommodations offer top-level hospitality and finely tuned Japanese style service. The ryokan in Nasu has its own excellent onsen for you to relax in after a day of riding.

FOOD

For your culinary delight the tour offers kaiseki dinner featuring dozens of dishes served at a long-established ryokan, local specialties in each town you visit, and a great variety of Japanese food made with a range of seasonal ingredients.

Some of the unique dishes include shabu-shabu and teppanyaki of the finest wagyu beef ("Nasu wagyu beef") in Nasu, onsen torafugu farmed in salty onsen water in Bato, sautéed Nikko rainbow trout, highland vegetables, cheese and ice cream available at ranches-owned shops in Nasu, jidori and horse meat sashimi in Aizu, and Kozuyu (local soup in Aizu with a lot of root vegetables). While biking, you will have chances to have a closer look of places where these local ingredients are produced.

In Nasu, you will try making soba under an expert's guidance at Soba-Uchi Taiken Dojo. If you love to drink, many brands of sake proudly presented by Tochigi, the rice production center of the Kanto region, craft beer in Nasu Highland, and Tochigi wine will be another great highlight of this tour.

EQUIPMENT

A support vehicle will be available throughout the entire tour. No need to carry your bags on your bike during the ride – they will travel in a support vehicle between hotels.

You will also be provided with GPS devices, maps and a GPS tracking smartphone application for checking each rider's real time position. High-performance carbon disk road bikes (Cannondale Synapse Carbon Disk), Comfortable adventure bikes (Cannondale SLATE) and High quality e-hybrid bikes (YAMAHA) are available for rental at a rate of 20,000JPY for whole tour.

WHAT'S INCLUDED

5 nights' accommodation on twin share basis
5 breakfasts and 4 dinners (Lunch is not included except Day 5)
First one beverage for a toast ("Kanpai") in the dinners (Further more beverages are not included)
Fresh vegetable lunch at farmer's house on Day 5
Tour guide(s)
Van support
Mechanical support
Luggage transfer by van
Bike bag transfer to the finish point by courier
Snacks, fruits and water during ride

    

Entrance and experience fees
Accident insurance (limited)

MAP

INQUIRY

If you have any questions about this tour, please contact us via the

Contact form

.

BOOKING

Tour:

Foodie's Bike Tour NIKKO – NASU

Price:6-7 guests : ¥385,000- /person (Twin room share basis)
(Price of the scheduled tour in May 2023 above)

4-5 guests : ¥451,000- /person (Twin room share basis)
8 or more guests : Quote Individually
All prices include tax.