A glimpse into traditional Japan while riding and hiking over backstreets through the rice fields and hills of Japan's countryside. With stunning accommodation and food selections throughout the whole week, a perfect combination of cycling, hiking and cultural visits under the fall colors of October!
I was incredibly fortunate to join the NIKKO National Park Bike & Hike Tour by Ride Experience / Bicycle Tours JP in October 2020.
After a surprisingly easy and short train ride from Tokyo – with my bicycle in hand – I met my fellow tour cyclists and our tour guide Tetsuya Yamamoto at his shop at the Nasu Garden Outlet.
Just a short briefing later we were off on our first day riding together traversing the Nasu Highlands. The route was thoughtfully planned over small streets passing rice fields, through an old onsen town with its wooden ryokan style hotels and a ride over a suspension bridge where we couldn't miss a great photo opportunity.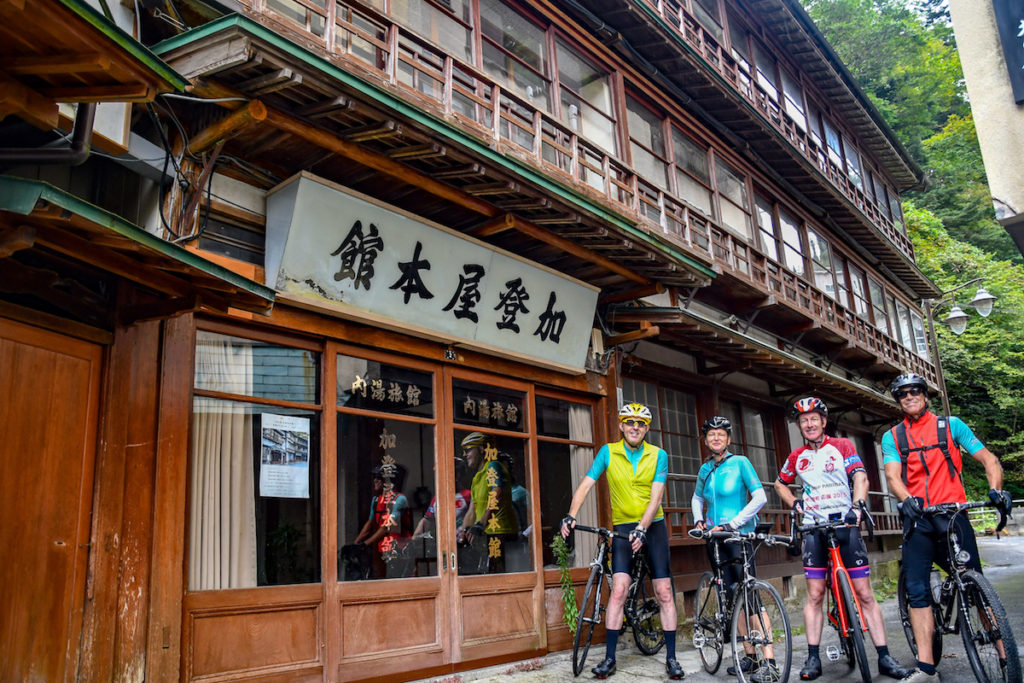 For lunch we sat around a wooden irori, a traditional Japanese sunken hearth, grilling fresh river fish and cooking a noodle hotpot over the open fire. It was hard to leave the warm atmosphere and chit chat behind to mount the bicycles again, but we were rewarded later in the afternoon with a night at a traditional onsen ryokan hotel where we soaked in the hot baths under a star-filled sky.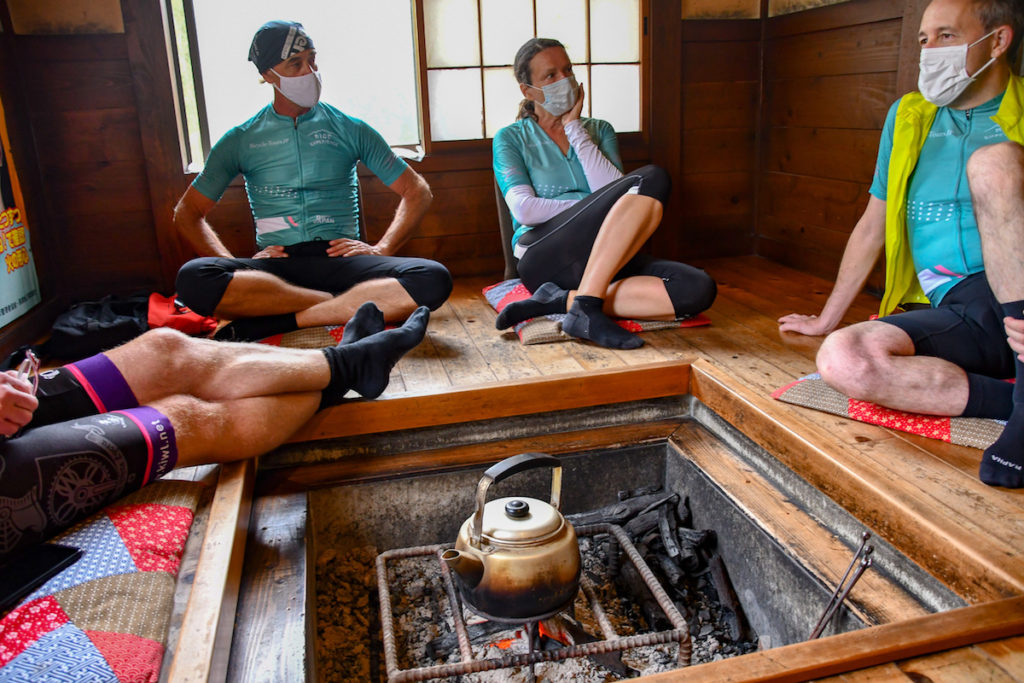 I thought it couldn't get better, but was proven wrong.
The following days continued to become a magical delightful tour, experiencing the peak of autumn colors on a hike on the slopes of Mt. Nasu, chatting with locals on the side of the roads about their animal stock and produce, visiting a sake brewery and miso shop, talking to a pottery artist and visiting grand zen temples in the deep forests, where we could feel the serenity and peaceful harmony built into the old design.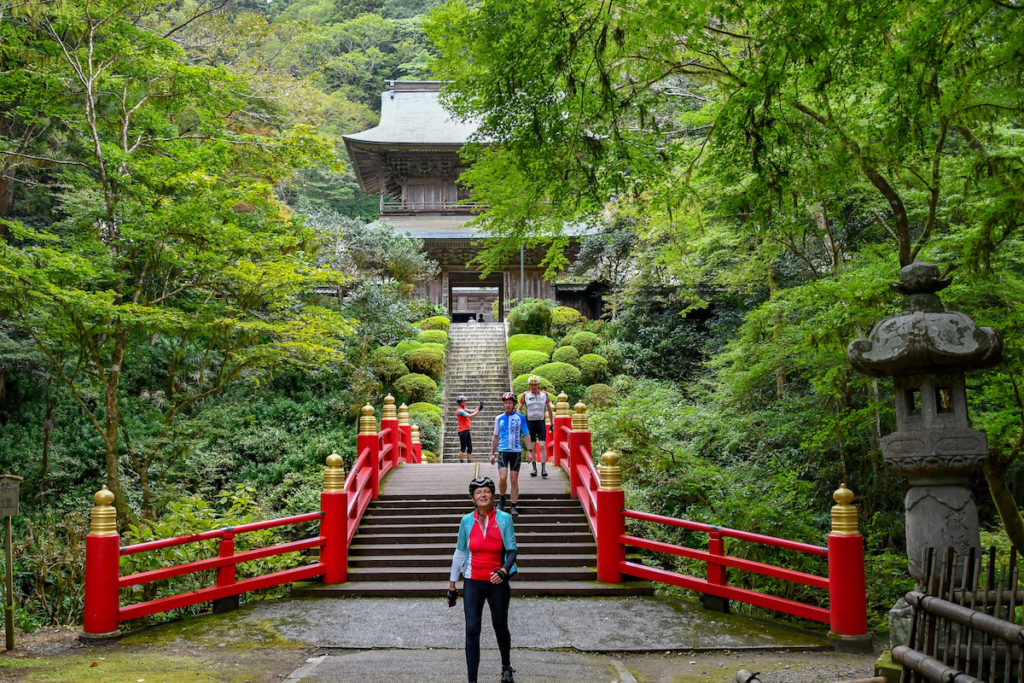 Even a rainy day wouldn't stop us and with Yamamoto-san always ready with a plan B when needed, we were even able to admire, among many others, some of the original wood prints of the 'One Hundred Famous Views of Edo' by the famous ukiyo-e artist Utagawa Hiroshige, considered the last great master of that tradition, at a local art museum.
The accommodation was all in traditional renovated Japanese hotels and residences and if it wasn't for the cycling, I would call this a gourmet tour, offering an amazing range of traditional Japanese food, kaiseki-ryori (a traditional multi-course Japanese dinner), bento style breakfasts, local specialities like ayu (fresh water trout) and yuba dishes (silky tofu skin) and coffee breaks with ice cream from local dairy farms and traditional Japanese sweets.
One night we even stayed at the oldest Western style hotel in Japan, built at the end of the 19th century, and were surprised with a full course French dinner.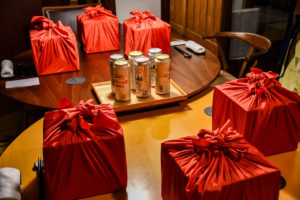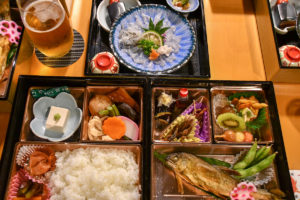 Every day was like no other, allowing us to experience Japan and it's culture by exploring the outdoors; cycling, hiking and stopping for cultural highlights.
The route was thoroughly planned and put together by Yamamoto-san and worked out perfectly even with some adjustments made due to two days of rain.
I can heartily recommend this tour to every bike enthusiast.
by Barbara Kuhn